'RED CAKE' 2022 BY JULIANE HUNDERTMARK 135 x 150 CM. OIL AND COLLAGE ON CANVAS
a
Following Spring Break Art Show, You are invited to view a related group of paintings by Berlin artist Juliane Hundertmark at Ideal Glass Studio, 9 W 8th St, New York, NY 10011.
This series of paintings reference the war in Ukraine with subtle metaphor; men in familiar WWII uniforms dividing up a surreal, living cake!
Viewing is by appointment with Ideal Glass Studio owner Willard Morgan: morgan@idealglass.com
A
d
d
o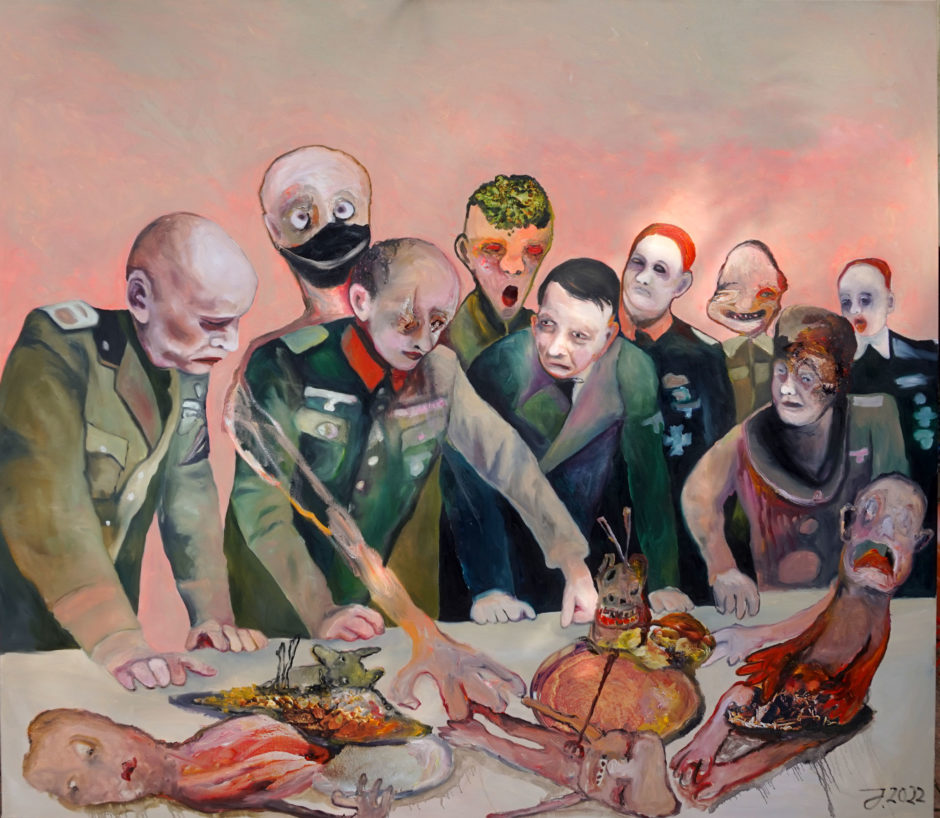 d
d
d
d
h
]h
h
h
Knight Webb Gallery at Lulworth Cove
Residential art Courses from October 2022
o
'WESTON' is an Edwin Lutyens grade II listed house, situated on a 'Wild Headland' on the Purbeck Coast in Dorset. The Arts Program will begin operation in October 2022 and will include residential art courses for both practicing artists and gallery professionals.
If you are making an application or considering your next step in the arts, we offer intensive residential Portfolio Courses, helping you prepare your practical work for college or school applications.
Accommodation is 5* and can be viewed on the Weston website: www.westonatlulworth.com
A
WESTON, BRITWELL DRIVE, LULWORTH COVE, DORSET BH20 5RS
A
Please contact Rufus for details info@knightwebbgallery.com, 07939530326
A